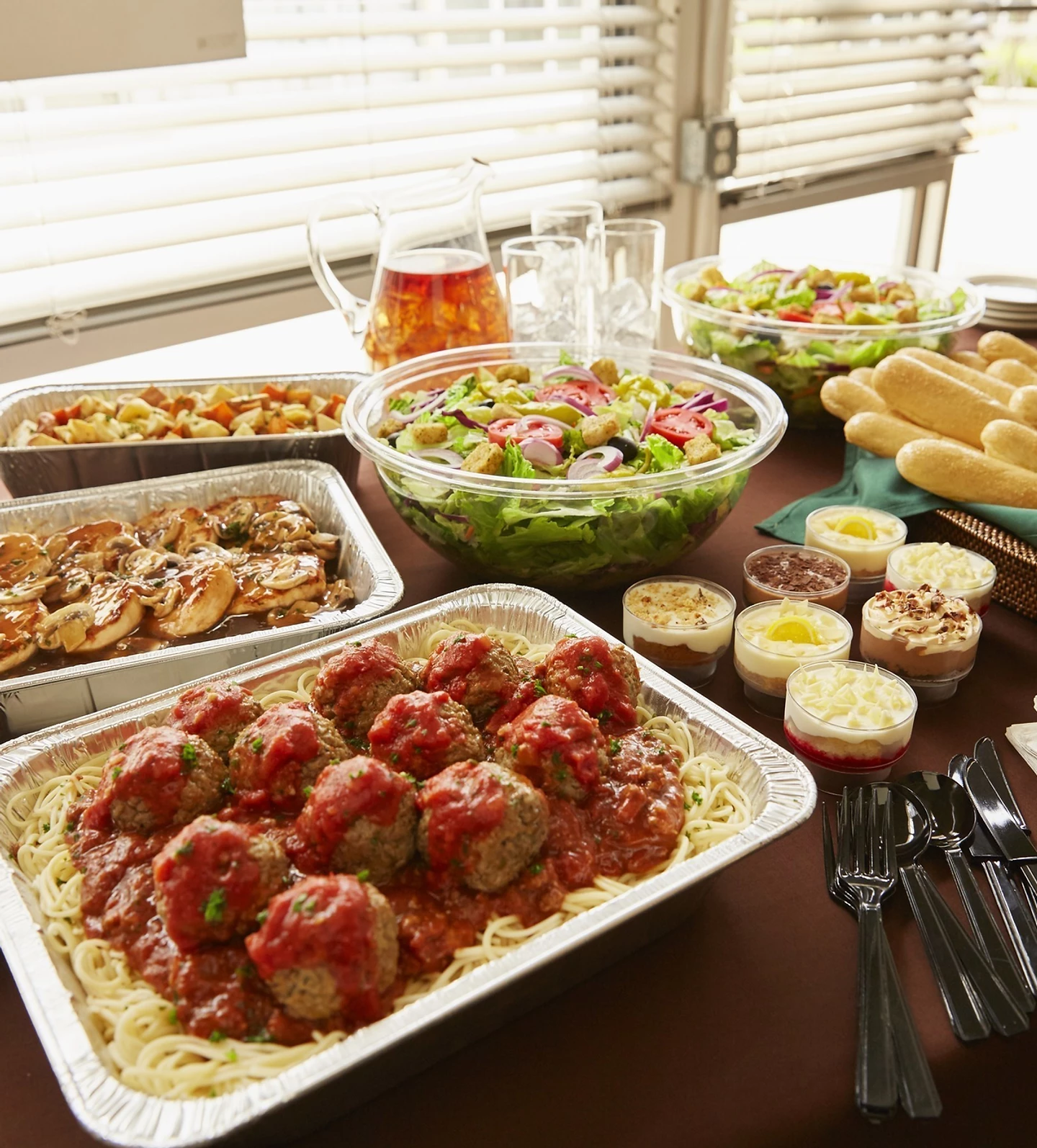 Provide A Meal

We commit to provide our guests healthy, balanced, filling meals, and we appreciate you so much for helping us do that!
Bring your fully-prepared meals to feed 45 – 50 Guests and volunteers to the shelter (9400 Pflumm, around back to the Southeast corner) in disposable containers by 5:30 p.m. on your selected night.
NOTE: we've made some changes from past years due to COVID:
• You're welcome to bring your meal in to the shelter if you don't have symptoms, or we can come out to your car and bring in your meal.
• We can have only two servers per night, so if you want to help serve your meal, we need you to sign up for a "Dining Room" shift on the separate Staff the Shelter Sign-up Genius page for your night.
Let's Make A Change

Here are some ways you can make a tax-deductible donation: